Leadership Team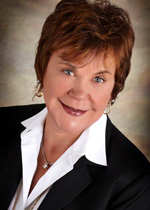 As the owner and founder of KGPCo, I am proud of our years of experience we have accumulated as an organization totaling more than three decades. KGP was established on the belief that, with hard work and dedication, we could serve Customers better than anyone else. All these years later we have expanded where it makes sense and continually invested with only one goal in mind—the Customer comes first.
KGPCo is unlike any other telecom distributor. We have a broad range of services that go far beyond the traditional distribution model. Our objective has always been to find ways to drive cost out of your business by utilizing our expertise in supply chain services. To not only deliver product on time but to drive out inefficiencies through standardization and material management or the integration of multiple products to decrease your time to market.
At KGP, we began as a family owned and operated company and we continue that legacy today. Now, we have grown our family to include Customers and associates that have become a part of our lives through business and friendships which are unmatched in any organization.
Thank you for the opportunity to do business with you and for becoming a part of the KGP family.
Kathleen G. Putrah
Chairman and CEO